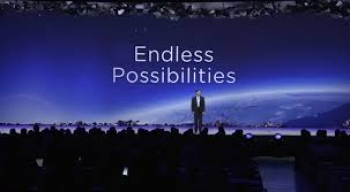 Bent u geïnteresseerd in cloud-oplossingen van VMware? Kom dan naar VMworld 2014 Europe in Barcelona. Omdat er meer dan 300 breakout-sessies, panel- en groepsdiscussies plaats gaan vinden, hebben we een suggested agenda gecreëerd met de highlights van de technische en business sessies over Hybrid Cloud. Daarnaast mag u natuurlijk ook zeker de Hands-on Labs, Solutions Exchange en Hangouts niet missen.
Zodra u een toegangsbewijs heeft, registreer u dan snel voor de sessies. Veel van de sessies zijn zeer populair waardoor deze snel volgeboekt zijn!
Hieronder onze tips:
Dinsdag:
9:00-10:30 Keynote – met Maurizio Carli – Corporate Sr. VP EMEA; Pat Gelsinger – CEO; Bill Fathers – Exec VP Hybrid Cloud; Sanjay Poonen – Exec VP EUC; Kit Colbert – CTO EUC
11:00-12:00 HBC1475 Getting started with vCloud Air (Angelos Kottas – Director of Product Marketing, Cloud Services, VMware; Massimo Re Ferre' – Sr. Technical Solutions Architect, VMware) – Technical
12:30-13:30 HBC2229 Breadth and Depth – the VMware service provider system (Jay Workman – Marketing Director, vCloud Air Network, VMware) – Business
15:30-16:30 HBC2371 Stick a knife in IT! Chef + vCloud Air = a well done cloud (Jay Marshall – Sr. Technical Solutions Architect, VMware; Matt Ray – Director of Partner Integration, Chef Software, Inc.) – Technical
17:00-18:00 HBC2965 Maximizing your investments across the "New Data Center" (Alex Bazin – CTO, Application Services, Fujitsu; Uwe Neumeier – VP Global Server Business, Fujitsu) – Business
20:00-22:00 Benelux Party!!
Woensdag:
9:00-10:30 Keynote – met Carl Eschenbach – COO; Ben Fathi – CTO; Raghu Raghuram – EVP SDDC division; Simone Brunozzi – VP & CT Hybrid Cloud
11:00-12:00 HBC2638 Ten vital best practices for effective hybrid cloud security (Russel Callen – vCHS Platform Architect, VMware; Matthew Probst – vCHS Platform Architect, VMware) – Advanced Technical
12:30-13:30 HBC1405 3 Reasons to never start an IT project in your data center ever again (Josh Gwyther – Sr. Cloud Strategist, VMware) – Business
16:15-17:15 HBC2604 How do you bring increased innovation and agility to your on-premise SAP investments? (Rahul Asthana – Solution Marketing, vCloud Air, VMware; Josh Levine – Sr. Principal: Industry Strategist, csc) – Technical
19:00-22:00 VMworld party
Donderdag:
9:00-10:00 HBC2081 Zero to 60 in seconds: deploying Hybrid applications on vSphere, vCloud Air, and vCloud Director (vCD), using Pivotal CF (Bob Webster – Technical Marketing Manager, VMware; Francisco Gomez – Sr. Solution Architect, VMware) – Technical
11:30-12:30 HBC1255 VMware enterprise customer extending infrastructure to a Service Provider Hybrid Cloud (Hein Brat, BitBrains; Bart Schneider – Head of Cloud and Service Providers NEMEA, VMware) – Business
13:00-14:00 HBC2708 Customer case studies on vCloud Hybridity & Networking: how to securely stretch networks and seamlessly move applications to vCloud Air (Serge Maskalik – Sr. Director of Engineering, VMware) – Technical
14:15-15:15 HBC2267 Achieve IT business continuity with Backup & Disaster Recovery as a Service from VMware vCloud service providers (Mauricio Barra – Sr. Product Marketing Manager, VMware; Robert Nichols – CIO, Appica) – Business
15:30-16:30 HBC2373 vCloud Air = Choice, Control and Security for Healthcare IT (Jenny Fong – Group Manager, Technical Marketing, VMware; William Hudson – Chief Healthcare Strategist, VMware) – Business